The prosperity of your organization on the web is profoundly reliant upon the configuration of your site. On the off chance that it is adequate, clients will keep connecting and you will keep on developing.
As essential as it is, accomplishing a site plan that changes over possibilities into devoted clients is an extreme errand. You have to take a gander at it from numerous points of view.
In this manual, we will show you the insider facts of the expense of website composition.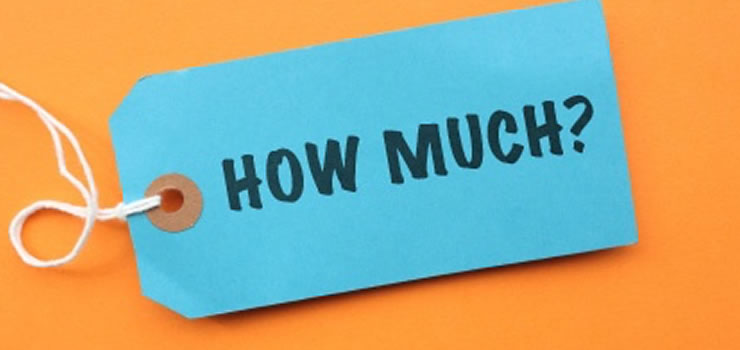 How Much Does It Cost to Design a Website?
Considering the features you add and the additional factors that have an effect on the website design cost, designing a website may come with a hefty price tag. The type of cooperation you have with the design team, the type of website you are looking to create, the expertise of the design team, the size, and scope of the project, as well as the long-term value of the work can all play a role in how much it costs to create a website. With Web Help Agency, you can rest assured that you will get the best possible website design service for a great cost.
When you choose Web Help Agency, you will receive a project manager, business analyst, and UX/UI designers, all with years of experience in the field. Here are some estimated costs for different types of websites based on the length of time it takes to create:
| | | |
| --- | --- | --- |
| Type of Website | Estimated Time | Estimated Cost |
| Landing Page | 40 | 1400 |
| Corporate Website | 60 | 1800 |
| Simple Web App | 120 | 4000 |
| Average Web App | 200 | 8000 |
| Complex Web App | 300 | 10,500 |
Web Help Agency charges $35 an hour for website design, while there are various other pricing models which you can consider. Flat Rates can allow you to focus on the final value of the deliverables, however, accuracy in estimation of time is also important. Meanwhile, Monthly Rates are best when you are looking for recurring work. As you rise above in experience levels, you might want to switch to other pricing models providing more value for the design cost.
Factors Impacting Website Design Costs Having outlined the key elements influencing the pricing of website design, let's delve deeper into the analysis of each determinant.
Factor 1: Website's Purpose
Websites Geared Towards Marketing
This category typically encompasses corporate and small business websites primarily intended for business promotion. Their core objective revolves around marketing initiatives.
These can be further segmented as follows:
1. Simple Websites: A basic website serves to drive purchases, handle quote requests, facilitate phone inquiries, and more. Usually, an eCommerce site with a few product pages falls into this category. The price range for such sites can extend up to $10,000.
2. Intermediate Websites: Websites in this bracket incorporate an additional layer – a content management system like Squarespace, Wix, or WordPress. The design expenses for such sites can reach up to $30,000.
3. Advanced Websites: This tier encompasses websites with enhanced features like eCommerce integration, database incorporation, and similar elements. The initial MVP cost for these applications might reach up to $60,000. A case in point is the redesign of Web Help Agency's website, which took six months and amounted to $55,000.

Web Applications
Differing from corporate websites, web applications are oriented toward aiding users in achieving specific objectives, necessitating increased user interaction.
To facilitate enhanced user interaction, these applications require supplementary features. Some prominent instances of web apps include Google Docs, Facebook, YouTube, Slack, and Amazon, among others.
For instance, designing a messaging app akin to Slack might encompass an approximate cost of $10,000. Conversely, the UX-UI design expenses for an app like Salesforce could escalate to approximately $15,000 due to its intricacy and integrations such as Snowflake-Salesforce syncing.
More intricate web apps, like Amazon and Facebook, could demand design costs surpassing $20,000 due to their multifaceted functionalities. It's important to note that development expenses are excluded from these figures. Please bear in mind that this assessment does not encompass development costs.
Factor 2: Complexity of Business Logic
The second factor that exerts an impact on the average website design cost is the intricacy of the business logic. Let's delve into the various facets that contribute to this complexity.
Factor
Description
Industry Focus
The client's willingness to invest more can be attributed to two factors: either a high level of expertise or a burgeoning demand for websites or web apps in a particular niche. The ideal scenario occurs when both these aspects align. If you, as an individual or a design agency, specialize in crafting eCommerce sites or web apps, you can command higher rates. Given the intense competition within this niche, clients are often prepared to pay a premium for a top-tier eCommerce site. Engaging with a booming industry inevitably leads to an escalated average website design cost.
Number of User Roles
The cost of website design is influenced by the number of roles involved. Consider HubSpot, a website that not only promotes its services but also provides free courses to learners. Unlike a basic corporate site focused solely on marketing solutions, HubSpot involves a greater variety of roles.
Consequently, the design team at HubSpot needs to create distinct interfaces catering to administrators, viewers, and learners. This leads to an increase in overall expenses.
Number of Features
The scope of features present within a site or web app significantly dictates its cost. Design elements such as navigation, animations, CTAs, informational architectures, integrations, and UX writing all profoundly impact the overall expense. Custom websites inherently entail higher costs due to the heightened level of tailored functionalities they deliver to business owners. Factors such as page count, complexities in web development, preferred website builders, and ongoing maintenance services are equally pivotal in determining the final cost. Trello serves as an illustrative example. Its hallmark design aspects encompass boards, lists, cards, and teams. These design features, enhancing productivity and workflow management, come with their respective time investments and associated costs.
Complexity of Individual Features
The quantity of features isn't the sole determinant; their complexity is equally consequential. Consider the design of an eCommerce site; incorporating eCommerce functionality alone can amount to expenses up to $15,000. Furthermore, a user-friendly, responsive design is pivotal for attracting a broader user base. Crafting such responsiveness may translate to costs of about $25,000. The impact of UX copywriting on user experience is undeniable. A single page of UX copywriting might range between $60 to $300, with increased web pages incurring corresponding expenses. The incorporation of diverse integrations—such as Maps, Payment gateways, shipping, and inventory management—also contributes to the overall design cost. The overarching UI design similarly affects the financial outlay. For instance, while a fast-loading and optimized WordPress theme might entail a slightly higher expense, its enhanced performance and data efficiency make it a valuable investment.
Factor 3: Involvement Level of the Team
This stands as a pivotal determinant in shaping the pricing dynamics of website design. But how does it wield its influence?
Engaging a proficient in-house team for your design endeavors entails the highest cost, yet it yields superlative outcomes. Although enlisting the expertise of a professional web design agency escalates the design expense, its long-term benefits are substantial.
Moreover, the experience quotient of the team members significantly impacts the equation. Opting for a freelance UX/UI designer may incur lower overall charges, but the assurance of quality work is less certain. This hinges on variables like a designer's location, hourly rates, and more. The recruitment of full-time personnel for a project translates into increased costs and time investment.
The typical remuneration range for an average website designer or web developer spans between $15 to $25 per hour, with distinctions potentially arising for backend developers. The quest for proficient freelance web designers online, often sought on platforms like LinkedIn, presents its own set of challenges.
Should your project transcend the realm of a basic website, it becomes imperative to allocate upfront budgets for web design, search engine optimization, social media, and content marketing expenditures.
Opting for an offshore design firm emerges as a judicious choice, delivering requisite quality at a reasonable price point.
It remains evident that a professional team inevitably commands a higher fee structure, with the average designer rate approximating $30 per hour.
Furthermore, by engaging our services, you gain access to a dedicated lineup, including:
Project Manager
Business Analyst
UX/UI Designer
Layout Developer
QA Tester
On-demand Marketer
In summary, the average website design cost encompasses a spectrum ranging from $5,000 to $30,000 contingent on factors such as features, type, and an array of other considerations. Beyond website construction, provisions should also be made for website hosting expenses.
Anticipate allocating budgets for a domain name, SSL certificate, employed templates/plugins, and all other components intrinsic to your website and overarching marketing strategy.
What's Next?
We've just discussed an outline of website design costs; if you are searching for additional information on website design and development, you might want to examine our guide on website development costs.