Throughout the years, WordPress has emerged as one of the biggest blogging platforms worldwide. In WordPress, millions of creators and readers engage with blog posts and websites on a daily basis. Hence, you can understand why one would always work on making their WordPress website better to increase their reach.
As easy as it sounds, developing a web page on WordPress comes with challenges. And of those big challenges are competition. In WordPress, thousands of creators create content for the same niche, and Accordingly, the competition is tremendously high.
Then how can you make your website better than your competitors? To answer this, we have listed a few fantastic tips to improve your website.
Tips that work on WordPress websites
The first thing that makes your website better than others is website visuals. Any reader will first notice the theme of the webpage as it is what highlights the content provided. Moreover, you must ensure that your webpage is easy to work with.
Here are some tips that professional web developers use to make their websites better than others.
See Also: The key elements of a website design to Improve Performance
Pick a customizable theme
The first step is choosing a theme after setting up your web hosting and WordPress login details. A theme is a pre-built website or webpage that allows you to add your content. Finding the proper one can be challenging, even if it sounds simple.
Each of the thousands of WordPress themes has a specific function. Of course, appearances play a significant role, but functionality and intended usage are much more crucial. You must consider your site's purpose, intended audience, intended use, and necessary features.
Various plugin tools help developers by giving them countless themes to choose from.
Use blogs to gain more readers
A successful blog is a frequent element of the most popular WordPress websites. You have the chance to show off your professionalism and high-quality content on your blog. Your readers will become interested in your website and be much more inclined to join an email list or perhaps buy your products if you write interesting and captivating blog entries.
With creative blogs, one can easily connect to their target audience. The thing with a content blog is that it is more personal and helps visitors to relate with such a polite tone. Hence, if you want to get your website on everyone's recommendations, blogging might just do it.
Uniqueness gains relevancy
With WordPress, the only thing that matters is relevancy and ethnicity. As WordPress articles aren't exactly the most visible on Google, the only way to popularize your website is by giving out unique content. Uniqueness invites readers to read content that comes with innovative ideas and thoughts.
So, as long as you can deliver the same topic with more expressiveness and facts, readers will be obliged to give your website a shot. To make your website better than your competitors, offer viewers content that is different and worth trying. For instance, if you are running an e-commerce website, create content that is related to the facts about your products.
The domain name is what readers remember
You should choose a domain name that can be branded for your WordPress website. It must be something that customers can quickly connect with your company's brand and remember in the future. Make sure not to register a domain name similar to a rival's to prevent people from going to their website rather than yours. Additionally, pick a domain name that is associated with your brand so that it may be remembered and recognized when a reader interacts with it in the future.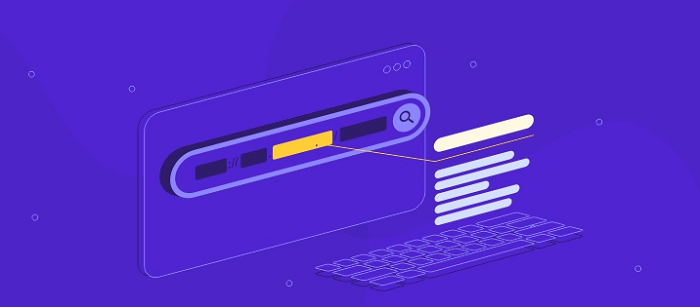 Now, having a domain name requires great planning. In all seriousness, a brand name doesn't change from time to time. Hence, think of a name that is easy to pronounce, relatable and memorable. For example, websites like ENews, Hollywood Reporter, and Variety stick to what content they put out.
See Also: How To Set Up WordPress Multisite With Subdomains
Website migration
Website migration is a word that SEO professionals frequently use to refer to any situation in which a website experiences significant changes to elements that have the potential to have an impact on search engine visibility. These changes involve the site's location, platform, configuration, content, layout, or user experience (UX).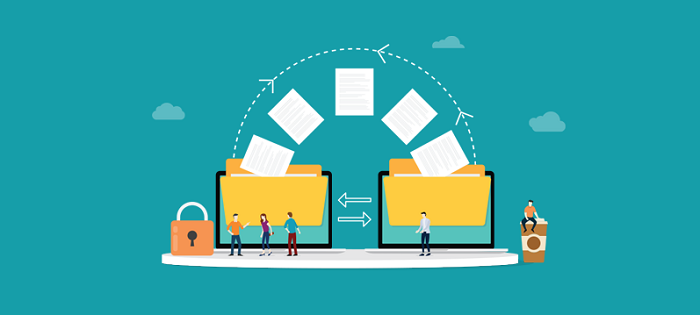 Migrations of websites can take many different forms. The website migration specialists at Web Help Agency specifically design solutions for your unique requirements. It managed the migration of hundreds of websites and kept improving procedures as new technologies and digital trends emerged.
FAQs
How is WordPress a better blogging platform?
WordPress' blogging platform is the most widely used because it makes it the simplest for non-developers to create websites that look good. It's easier to learn than most platforms on the internet. Anyone can develop an effective website that's, above all else, simple to operate without much effort.
Does content optimization help media visibility?
Content optimization is crucial since it makes sure both users and search engines can readily grasp your content. The advantages of content optimization include the creation of high-quality, search engine-friendly information that is simple to use and locate.
Do agencies offer website development?
Web Help Agency offers website development programs to help new developers like you and me by giving a ready-to-go website. Hence, we can quickly start with WordPress with the various services provided by WebHelpAgency.
Conclusion
Building a website is easy. However, it comes with its own set of rules and setbacks. However, technology has made everything much simpler and easily approachable in this date and era. Moreover, WordPress, as a significant entity, has given millions of content creators opportunities.
We went through a few effective yet basic steps that help to make your WordPress website better than other rival websites. We have to remember that big changes come from small steps, and these basic steps are crucial. Hence, if you are a newcomer in this field, these tips can help your website to grow and emerge better.