Depending on the nature, structure, size, and design of your product, many factors will affect the price to build a portfolio website. Additionally, various companies frequently charge varying prices for the same products. One of three methods—using a website builder, WordPress, or hiring a skilled designer—can be used to establish a website. The method you choose will impact the overall price of building your portfolio website. Does the adage "you get what you pay for" actually apply when hiring a skilled web designer might cost anything from $5 to $10,000 for a single site? In a nutshell, no.
Contrary to what some internet users would claim, it is entirely feasible to launch a quality website without spending a fortune. You can even make it for free if you don't mind giving up a few features, and the end result will still be quite close.
You should consider the importance of having a website in India before asking questions like "who is the finest firm to build a website in India" or "how much will the website development cost."
What Is the Price of a Portfolio Website?
The Best Free Blogging Plan on WordPress
All of the functionality of WordPress.org is available on WordPress.com, but it comes in a neatly packaged solution that also offers hosting, upkeep, and security.
WordPress.com is the best of the best when it comes to blogging functionality, which is not surprising for a programme that has its roots in blogging. And fortunately, most of them—if not all—are accessible on the free plan.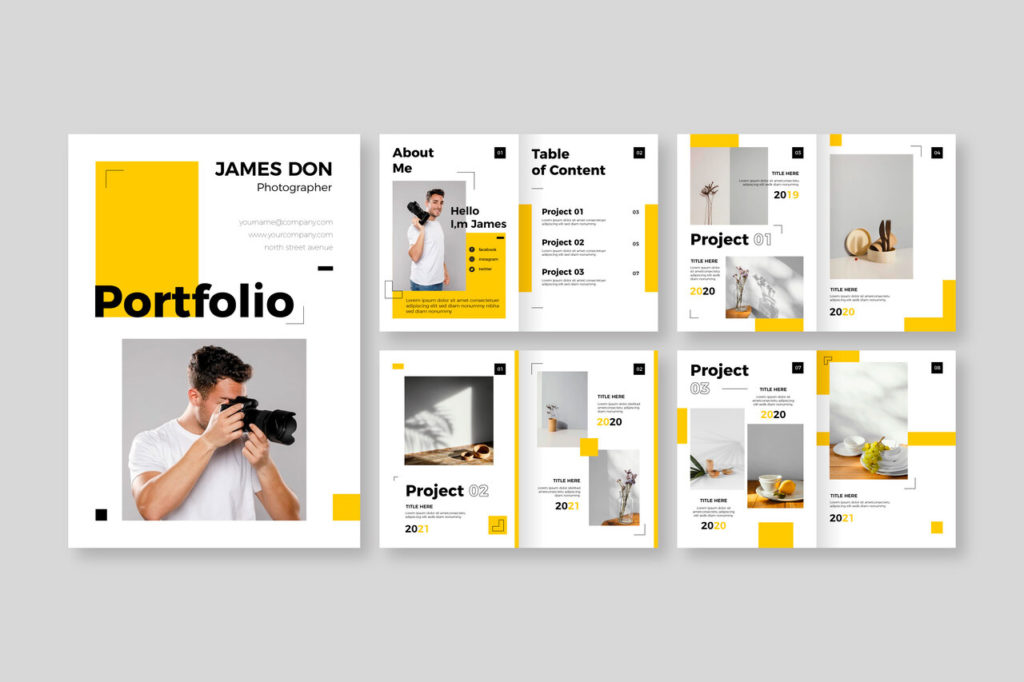 With a hefty 3 GB of storage and unrestricted bandwidth, WordPress.com is a wonderful choice for a website with loads of media and photographs. Using the Jetpack plugin, you may access extra features like security, automatic backups, SEO tools, galleries, slideshows, and contact forms.
The free plan has some significant limitations, which is a drawback, including a lower number of free themes and no access to the WordPress plugin library or community help forums. Furthermore, WordPress.com has a far steeper learning curve than alternative builders.
WordPress Cost Breakdown
| | | | |
| --- | --- | --- | --- |
| WordPress Cost Breakdown | Required | Price | More Info |
| Monthly subscription | Not required | $0 | WordPress is costless. |
| Apps / plugins (optional) | Yes | $0 – $100+ per month | There are both free and paid plugins. Some require a one-time payment, while others require monthly or yearly payments. |
| Themes | Yes | $0 – $50+ upfront cost | Themes come in both free and paid varieties. Instead of a recurring subscription fee, premium themes only require a one-time payment. |
| Hosting | Yes | $2.95 – $50 per month | A necessary expense is hosting. Since it's uncommon to find a host that takes monthly payments, you should prepare to pay at least $35 annually up front. |
| Security | | $0 – $200 per year | Although your hosting plan may provide protection, it's still wise to take additional security precautions. If money is scarce, you can choose from several free security plugins. |
| Professional help | | $80 – $180 per hour | This is an extra charge. You'll probably need a developer's assistance if you're creating a custom website. This is the key reason why creating a WordPress website costs more money. |
Software for creating lands is distinct from and more complex than simple constructors. We'll also almost always discuss WordPress websites.
Most Affordable Subscriptions
The most affordable subscription prices for the top template-based website builders are:
| | |
| --- | --- |
| Site Builder | Price Per Month |
| WordPress | $4 |
| Joomla | $199 per year |
| One.com | $2.49 |
| Weebly | $6 |
| Webnode | $3.95 |
| Jimdo | $9 |
| Drupal | $5 |
| HostGator | $9.22 |
| Ucraft | $10 |
| Templatetoaster | $49 |
| Wix | $80 |
| Dreamhost | $3.95 |
A website's creation used to be an expensive proposition. However, you may now locate skilled independent contractors that will create websites for a far lower cost. For as little as $100, freelance designers can construct unique websites for WordPress and website builders like Wix and Square Online.
See Also: Website Problems and How to Solve Them
Feature that WordPress offers:
Domain Name
WordPress users require a domain name. If you don't already have one, you must purchase a domain name. Depending on where you buy your domain, the price will be roughly $12 per month to maintain it.
Web Hosting
Users using WordPress must have a domain name. You must buy a domain name if you don't already have one. Depending on where you purchase it, the cost to maintain your domain will be roughly $12 per month.
You share a server with other companies while using shared web hosting. Because other businesses use the server, this solution is less expensive, but the server could not function as well.
Utilizing a dedicated server gives your company access to its own server. Although a private server will cost extra, you won't have to share it with other businesses.
See Also: How to Pick Between Shared and Managed WordPress Hosting?
Plugins
Plugins are a crucial component since they improve functionality and give your WordPress site a more professional look. Some plugins have annual costs, while others have one-time costs. Your business has a wide range of possibilities thanks to the over 50,000 plugins. You can use a variety of plugins, such as anti-spam, SEO, and site maintenance plugins, on your website.
Does WordPress cost enough to be worthwhile?
WordPress is a great platform to build a website, but it has both positive and negative aspects. Let's look at some of the advantages and disadvantages of using WordPress and determine whether the cost is reasonable.
See Also: Quick Guide on Hiring WordPress Developers
Options
WordPress allows you the flexibility to create any type of website for your company. You can construct everything your company needs, from a straightforward blog to a sophisticated e-commerce site. With all the plugins available, you may keep growing your website as your company does.
Affordable
Economical: If your company only has a few basic requirements, WordPress may be an affordable option. It can get more expensive if you add more features to your site, but overall, it's still rather reasonable for businesses who require a basic website.
SEO-friendly
From the beginning, WordPress creates websites that are very search engine friendly. WordPress's site structure makes it incredibly SEO-friendly, even though you can install plugins to aid.
Your website will perform better in search engine results and draw in more visitors with this structure.
Web Help Agency
One of the finest firms to consider if you are planning to build a website. Our skilled and experienced WordPress developers will make sure that your website is up to the mark. We assist you with our plugins and custom wordpress development , to improve the functioning of your website. We offer additional services that will make your experience with WordPress better and will boost your SEO.
Conclusion
WordPress is one of the best options to build a portfolio website for an affordable price. More chances are presented to incorporate useful components into your website, such as security or SEO monitoring.